-A small boat (about 50ft/15m) was discovered outside Moss/Jeløy some time ago.
Background: Members of a local diveclub had recorded a echo-sounder target outside Moss/Jeløy on tour to a local divesite.
The scan was made with a Imagenex sidescan, from "M/S GOGGEN", a 50ft tug-boat equiped with a 220 Detroit diesel enginene.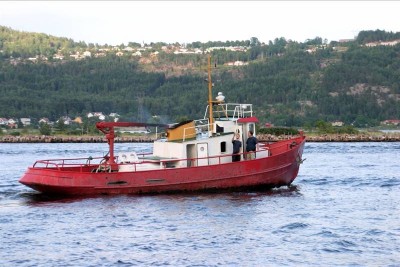 This is the result of the sidescan: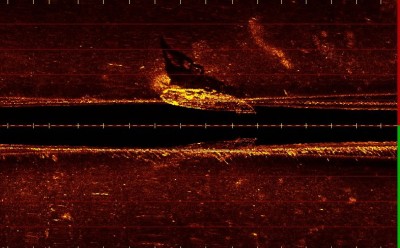 The wreck have been inspected by divers, and it have been identified as a wooden boat about 15 meters long and 5 meters wide.
The origin is still unknown.